Music
At Clifford Primary School our aim is to develop a love and appreciation of music, with the confidence (and knowledge/skills) to experiment in composition and performance.
Children will be taught the fundamental skills of singing and playing an instrument, as well as listening and appraising music.
Reception Class exploring Mrs Medina's flute
Music is a big part of our school day and can be heard in all classes every day! Each week the children are introduced to different styles of music in assembly. Children confidently talk about how different types of music make them feel. Music is a great way of communicating!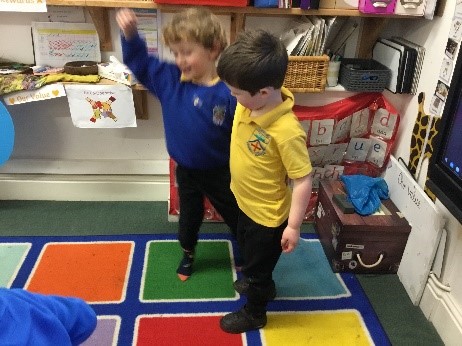 Listening & Appraisal in Reception Class
Throughout the year children have many opportunities for musical performances through assemblies, concerts and our yearly Eisteddfod.
Sharing & Performing in Reception Class
Singing at our Christmas Nativity with some solos.
All junior pupils are taught to play the ukulele and there is the opportunity to take private lessons in the ukulele and piano.