School Lunches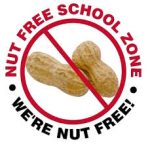 Our school lunches are provided by Castlefields. They offer varied, fresh and healthy cooked meals which meet the Government nutritional standards, but always try to give the children meals which they like! Wherever possible, ingredients are sourced locally.
Universal Free School Meals and Free School Meals
Children in Reception and Years 1 and 2 are all eligible for universal free school meals.
If you are in receipt of certain benefits, you may be eligible for Free School Meals (this would continue when the Universal Free School meals finish at the end of Yr 2). Please contact the school for details.
Both the above, still have to be ordered on ParentPay and we ask that all orders are done by Tuesday evenings as we email them through to JP Catering on Wednesday mornings.
Daily choices
The choices offered on a daily basis are:
A hot main meal or a vegetarian meal. A brown paper lunch bag containing a sandwich, yoghurt, piece of fruit and a biscuit. (sandwich choices are – cheese, ham, tuna). A jacket potato with tuna, cheese, beans – a maximum of two fillings.

In addition to the above there is a fresh pudding every day, fresh fruit and yoghurt.

Fresh bread and salad served with all meals except on roast days.
The current menu New Lunch Menu is attached below and orders are sent through to the Castlefields on Wednesday mornings. It is advisable to sign up for a few weeks at a time. Any late orders mean that we cannot guarantee your child will have a meal provided.
Food allergies and intolerances
If you child has been advised by their GP or Health Care Professional to follow a special diet, please speak first to the school office who will direct you to the Castlefields, who will provide specialist food.